Since the weather is so cold and pretty gloomy here in the UK, the main thing I want to be doing in the evenings lately is sitting with a fluffy blanket in my pjs, watching Gilmore Girls and eating all the wrong foods. There's so many movies / tv shows that have been added onto Netflix that I am so hooked on and I feel all the need to share them with you guys, since you should obviously be obsessed with them too, duh. I've thrown in a few classic shows that you've probably already heard of, but possibly have yet to see, or if you're already a fan, feel free to fangirl with me as I tell you what I've been loving about it. You'll probably also notice how I tend to stick to the same genre when it comes to movies, I'm definitely more of a rom-com type of gal..
Before I fall
-
I watched this movie a few weeks or so ago after I kept seeing it while browsing for something new to watch on Netflix, I thought the description sounded pretty decent so watched the trailer on Youtube before watching it and completely falling in love with it. I loved it so much I even watched it the following day, after persuading my mum to watch it with me. The movie is about a girl called Samantha who is involved in a car accident and has to relive the same day over and over again and figuring out how to undo the loop. Honestly just watch it, no description can justify how good it is, I even teared up whilst watching it.
Shameless (US)
-
I feel like I'm constantly talking about this show to literally everyone I know (surely I can't be the only one that feels the need to make EVERYONE watch a show I've been obsessed with so I have someone to obsesses over it with?). If you're looking for a light series to watch then this is definitely it. I know that the US version of the show is based on the UK version and a lot of people have mixed emotions about it and say that the UK version is so much better. I've only seen the US version so I couldn't tell you what I think, but nevertheless I absolutely love this version. The series is about The Gallagher family who live in the south side of Chicago. The show stars Frank Gallagher who is a single father of 6 children and while he spends his days drunk, his children learn to take care of themselves with a whole load of drama thrown in.
What to expect when you're expecting
-
I've seen this movie about a million times and it never fails to remain one of my favourite movies. What to expect when you're expecting is about five couples who experience very different pregnancies, with all the ups and downs in-between. Cameron Diaz and Jennifer Lopez both star in this movie along with many other brilliant actors / actresses, so it's definitely worth watching! If you're looking for a laugh as well as maybe a few tears then you'll most definitely love it.
Uptown Girls
-
This has been one of my absolute favourite girly films for years. It stars Dakota Fanning and Brittany Murphy, who play Ray Schleine and Molly Gunn. Molly is a rich girl who ends up losing all of her parents inheritance and has to work to pay off debts and becomes Ray's babysitter. Ray has a lot of attitude and acts older than she is where as Molly is childish. They then learn to both act their own ages and end up becoming close friends. It's definitely worth watching!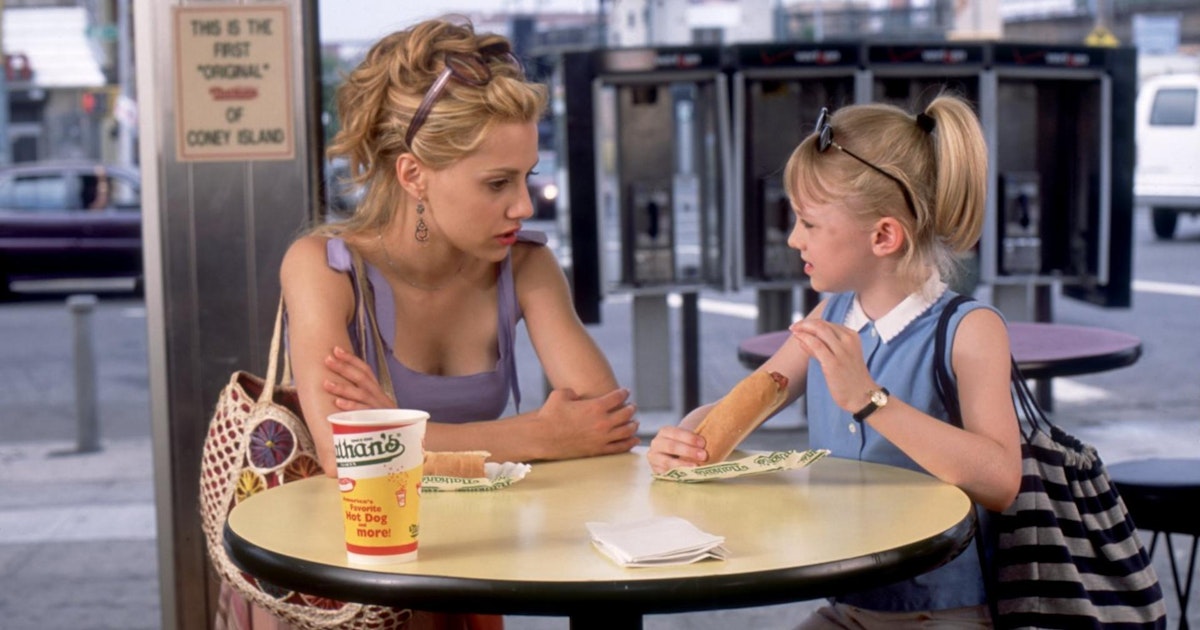 Walt before Mickey
-
I watched this movie last night for the first time and absolutely loved it. It was the perfect movie to watch for a cosy night in with a hot chocolate and my bed. If you're a fan of Disney and want to know more about Walt Disney then you need to see this! The movie is all about his life before he created Mickey Mouse, with many ups and downs including becoming homeless. I can already tell I'll be watching this movie many many more times as I loved it so much.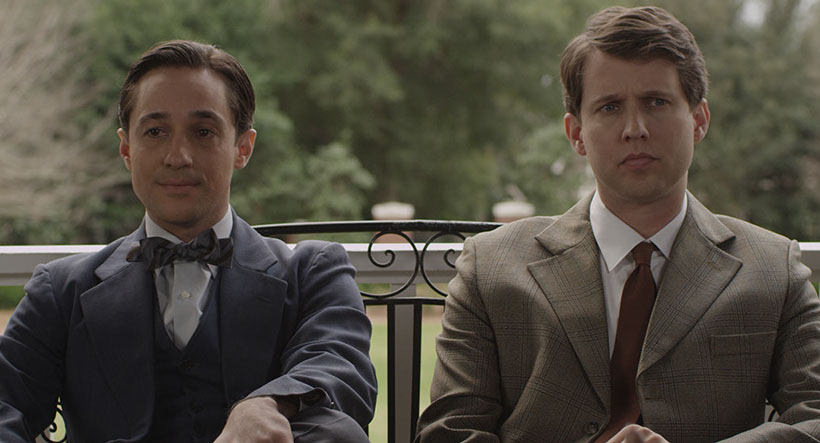 Gilmore Girls -
Finally, my favourite series to watch during this time of year is without a doubt Gilmore Girls a.k.a
the most
cosy show to watch all day with a blanket and coffee. Even if i'm not watching this show on repeat for the 100th time, I love having it on in the background if i'm busy with something else to put me in the ultimate autumnal mood. If you haven't heard of Gilmore Girls (chances you have) it's about Lorelei and her daughter Rory who live in a small town called Stars Hollow. The show focuses on the drama throughout Lorelei and Rory's life and their relationship with Lorelei's high class parents and Rory's experience attending elite schools. You've got to watch it if you haven't already! Even if you haven't seen it yet, chances are you'll be able to relate to the characters almost immediately, In fact you should read my post "
12 Times We've All Related To Gilmore Girls
" so you can can get a feel of how the characters are.
Snacks:
What would Netflix be without snacks to go with it?
Right now I'm loving snacking on a bit of chocolate in the evenings, I know,
superrrr healthy,
But thanks to
Moo Free*
Dairy Free chocolate I have enough to last me a longgg time. As I don't eat dairy I find it hard sometimes to find chocolate that doesn't taste bitter like most dark chocolate, which I am able to eat. But when I first ever tried Moo Free I fell in love! All of their chocolate tastes like regular milk chocolate, minus the milk! They recently sent me a range of their products including four of their "mini moos" flavours in "bunnycomb", "cheeky orange", "minty moo" and "original organic", as well as three of their original bars in the flavours "fruit & nut", "hazelnut nibs" and "banana bar". I was slightly unsure of the banana bar as I thought it would have an artificial sort of banana flavour, which I hate, but when I opened it I was pleasantly surprised as the bar was just regular chocolate with banana chips on the top and my goodness, it was sooo good. I couldn't recommend this brand enough.
Now as it is officially Autumn (the excitement is unreal believe me), what would a cosy night in be without something pumpkin spice flavoured?! I have so much autumn inspired baking planned and I honestly cannot wait! I love pumpkin spice, but then again who doesn't? and I can't wait to start baking pumpkin bread, cookies and cupcakes as well as a bunch of other goodies. If you're also excited to start baking any treats to go with watching movies, then I recommend trying any of these recipes below that I found on Pinterest:
I hope you're intrigued to watch any of these movies or tv shows and bake some of these yummy looking treats, I know I'll be baking some of these this year! I'd love to hear what kind of things you bake this time of year as well as your favourite movies to watch whilst snuggling up with your blanket (or boyfriend/girlfriend ahah) so feel free to leave a comment!
Shannon
x
Anything marked with "*" are PR gifted items, but all opinions are always my own.